Upcoming
stay updated and listen for upcoming art events...

Transforming Identity...Again is a group show curated by Claudine Maidique featuring emerging and established local artists responding to intrinsic changes in their work, their surroundings, and in themselves as artists. We celebrate the following artists, varying in breadth and medium: Nina Bentley, DeeRose Barba, Miggs Burroughs, Danielle Holmes, Jahmane, Duvian Montoya, Joel Werring, Tammy Winser, Pam Zaremba.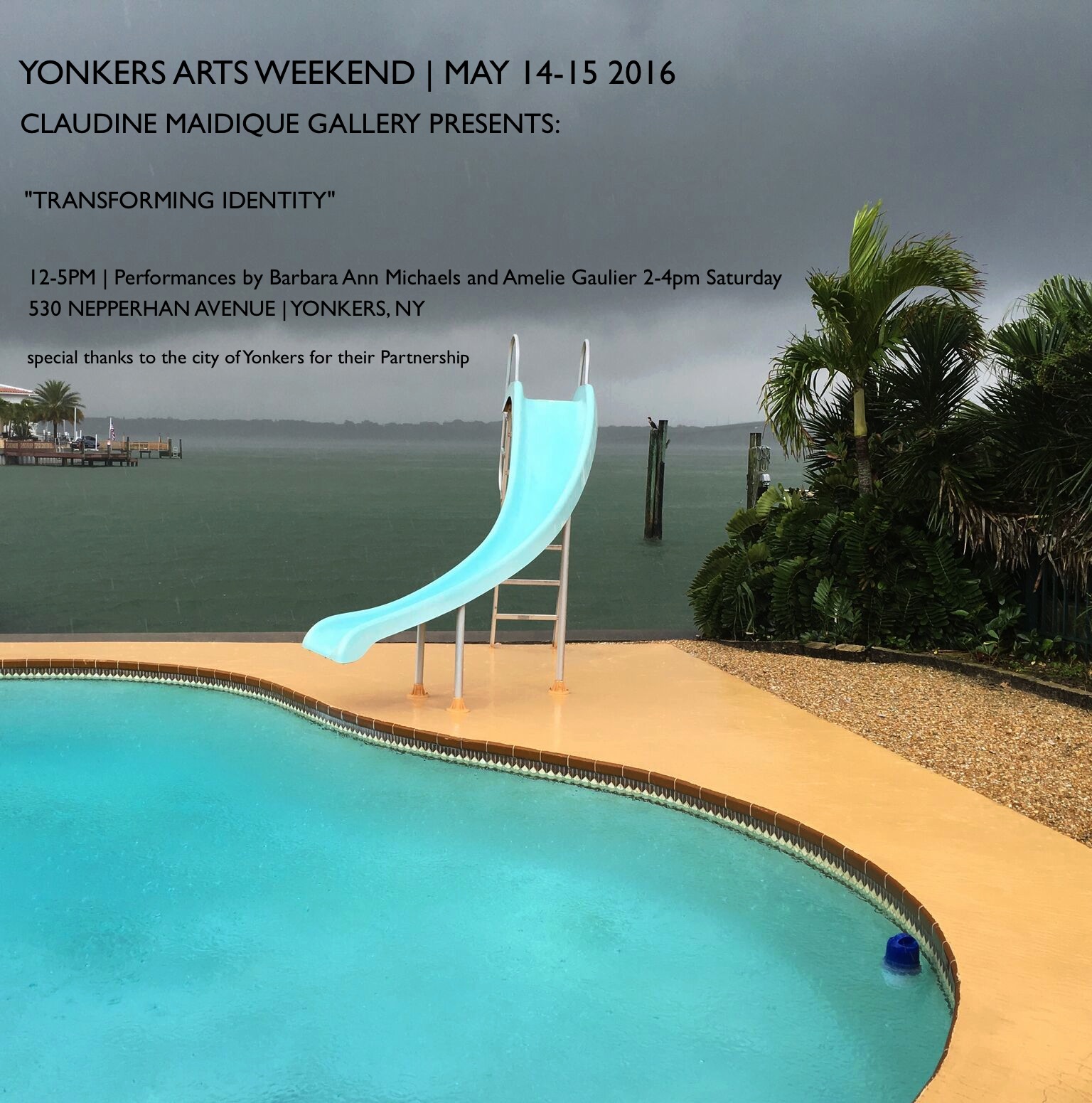 This group show called "Transforming Identity" is inspired by both the changing landscape of the art world and zeitgeist of our time in history socially and politically. I am showing 11artists ranging in breadth from oils, photography, and mixed media. I promise a provocative and inspiring viewing... including Nina Bentley, Joel Werring, Pam Zaremba, Michael McGolf, Duvian Montoya, and Jahmane.
Claudine Maidique Gallery was pleased to present Homewrecker, a temporary group exhibition examining the emotional complexities of the construction, devastation, and resolution of marriage and family life in contemporary society. The show transcends the common connotation of "homewrecker," and explores the multiple ways that the "home" can be "wrecked"—whether by betrayal, loss, neglect, disease or addiction, or psychological crisis. Each of the works by the five talented artists in this exhibition offer a glimpse of normative models of American home life and simultaneously reveal a distortion of these social mores. The exhibition seeks to provide more questions than answers: what constitutes a home? What does it mean to have it destroyed? Can a wrecked home be rebuilt or regenerated, its destruction transformed into creation?
Claudine Maidique Gallery was pleased to present Dark Interior, a temporary group exhibition that examines the shadowy landscape of human emotion and the light-break of redemption in the context of Shakespeare's masterwork, Hamlet. The work of the twelve talented artists in this show span a variety of media, but each piece offers a glimpse at the shadow self, or "bad dreams," of the artist, as well as a view of the opposite of those nightmares—a life lived in resolution, peace, and purpose. For, as Hamlet puts it, our experiences are shaped by our perception of them, whether cast in dark or light: "…for there is nothing either good or bad, but thinking makes it so."
This group exhibition—NOIR—explores fragmentation of body, mind, and character, reminiscent of the film noir genre that originated in the 1940s. Common techniques in cinema during this time involved heavy editing that hid or distorted parts of a face or body and played with shadow and light, often obscuring a narrative progression in ways that emphasized moral ambiguity or psychic flaws. In this show, the arrangement of the pieces creates a similarly ominous or confusing mood.